Bombs Away!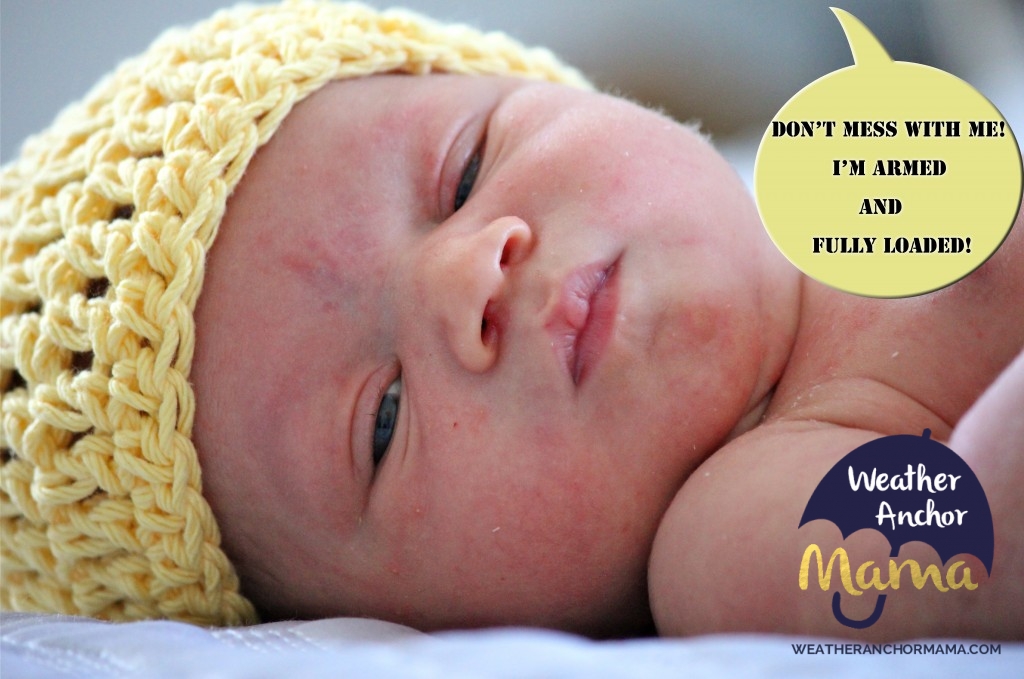 We've been home with Baby O less than a week now and it keeps getting more and more interesting. This little guy likes to keep Mommy and Daddy on their toes, especially when it comes to diaper changes. It's no secret that changing babies can be unpredictable. I was a babysitter before becoming a mom. I also took care of my niece and nephew. So, I've seen it all. I've had plenty urine showers in my day. I've seen enough to prepare me for my journey as a new mom - or so I thought. Baby O is like no other newborn. He holds the record for most pooping and peeing by any baby in my book. Changing him is like being on a battlefield. My hubby and I have to duck and dive just to avoid getting hit. We were on our way to a routine appointment when I realized that he had to be changed. "Give me five minutes," I told my husband. But what should have been a few minutes, turned into at least a half hour. I removed the dirty diaper from his little bum and breathed a sigh of relief. It was wet, which means changing would be a snap. As I prepared a clean replacement, I saw Baby O out of the corner of my eye squirming. In a matter of milliseconds there was shooting poop heading my way. I felt like I was the movie
Dodge Ball
. It all seemed to be happening in slow motion! I got out of the way in a nick of time. My hubby heard my screams and asked what was going on. I didn't even have time to respond when he came into the bedroom turned war zone. Before he could say another word, another round of seedy number two came flying onto the carpet we just had professionally cleaned a couple weeks ago. "Help!" I shouted. He sprung into action. But we were out numbered by an eight pounder. This time there was more poop with a side order of pee to go along with it. How could this mess come out of this cute little angel? We managed to get the stain out of the carpet. By the time we were finished cleaning, we felt like we just ran a marathon. We were sweaty and worn out. Next time we'll be fully armed and ready to go. We had a good laugh when we were finished cleaning the mess Baby O left behind. It may seem weird, but this is one of the things I love most about being a mom. This is the kind of story we'll tell over and over again at holiday soirees.
Please share your funny/messy diaper changes.