31 Weeks: I Finally Gave in!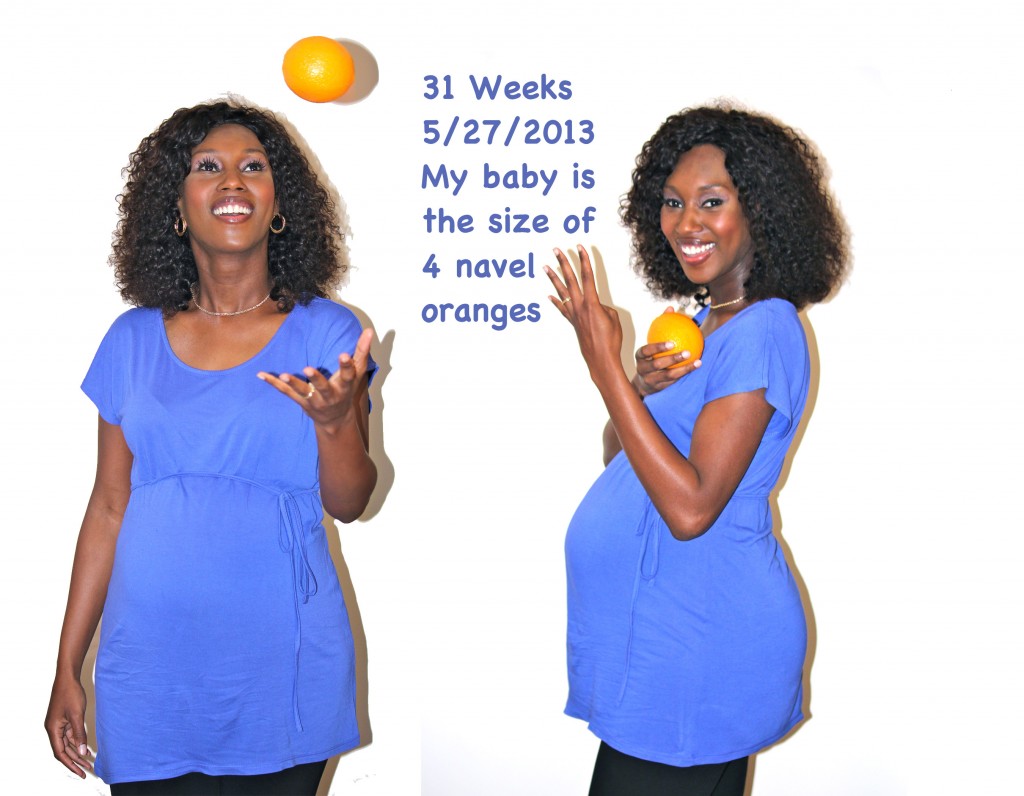 My baby is about the size of four navel oranges. I wanted to get a little creative and do some juggling, but couldn't handle more that one at a time.
How I'm feeling:
It's been a very active week. In fact, it can be down right painful. I don't remember this many kicks and somersaults during my first pregnancy. According to my OB, this is all normal. It also makes me know that I have a pretty healthy and active little one in there. I can't say the same about my sinuses. I've been battling an infections since the beginning of the year, which I address in a
BabyCenter
post. I don't like the idea of taking meds during my pregnancy. But enough is enough. I've been accumulating spit tissues like crazy, and going through Saline like water. I had to give in. Hopefully, this infection goes away soon.