Blogalicious Recap (Part 1)
I've been on a Blogalicious high for the past week, and I've been itching to post a recap. But exams and midterms have had my attention, since returning from Atlanta. I took the liberty of posting this YouTube video to recap the first day. Day one was all about traveling, getting settled in, and hanging with my blogger buds. I did attend the general session, which focused on
Growing and Managing an Active Social Media Community
. However, Baby O needed a time out soon afterwards. Shout out to
Vanessa Bell of De Su Mama
who offered up her room so that I could nurse him. Besides getting acquainted with some of my favorite bloggers, I did have an opportunity to chat with some of the Sponsors during the
3-Minute Media Mingle: A Brand-Blogger Networking Mixer.
The second day proved to be a fun filled day. There were so many activities including the
American Cancer Society Fun Run
, which sadly I wasn't able to take part in. But, I was able to catch the opening keynote with Ebony Magazine's Editor-in-Chief,
Amy Dubois-Barnett.
I found her to be a breath of fresh air as she delivered such poignant messages during her speech that included: 1. Deliver an inspirational message behind your work and stay true to yourself. 2. Know how to make people see your vision. 3. Know who you want to be. 4. Know your mission. 5. Embrace fear as growth. 6. Step out of your comfort zone in order to grow. 7. You know yourself best. Be comfortable in your own skin. 8. Expect to be successful and happy. 9. Be careful what you put into the universe. People will feel your energy. 10. Act happy. Follow though. Do what you say you're gonna do. 11. Be independent. No one can live your life. 12. Do something meaningful everyday. What I found most captivating was the story about her tenure at Harper's Bazaar. She was hired as the first black Editor-in-Chief at the high fashion magazine. Even though she held such a lucrative position at one of the biggest publications, Barnett didn't believe it was the right fit for her. She ultimately resigned from the position. It goes to show that just because something looks and sounds great, doesn't mean it is. I can totally relate to that experience. Now she holds the same position at Ebony magazine. Her story is a true testament to being authentic and never compromising one's integrity. After hearing from Barnett, an all-star keynote panel took the stage. Each shared how they were able to grow their businesses and provided the audience with wonderful words of wisdom. Unfortunately, I had to dip out again for a while because Baby O needed a break. I was able to pop in to various sessions throughout the day, as well as meet up with some of my blogger friends like
Jennifer Borget from Baby Making Machine
and
Quianna Agbai of Harlem Love Birds.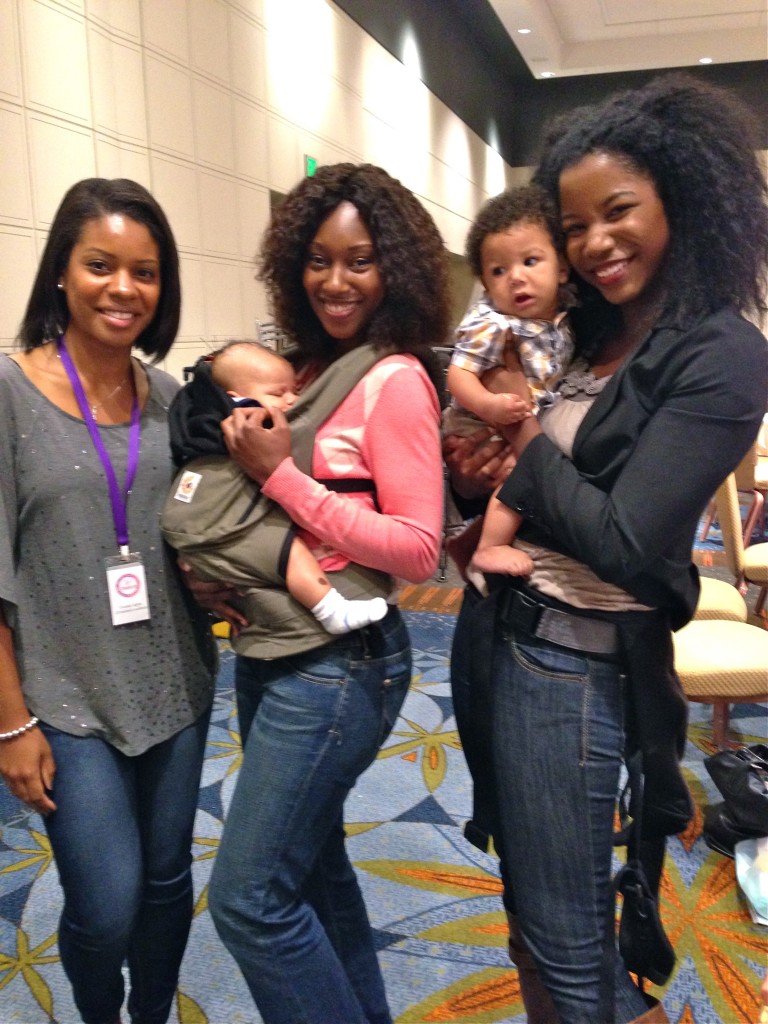 This was also a family reunion of sorts. My aunt, who lives in Atlanta, stopped by for a visit.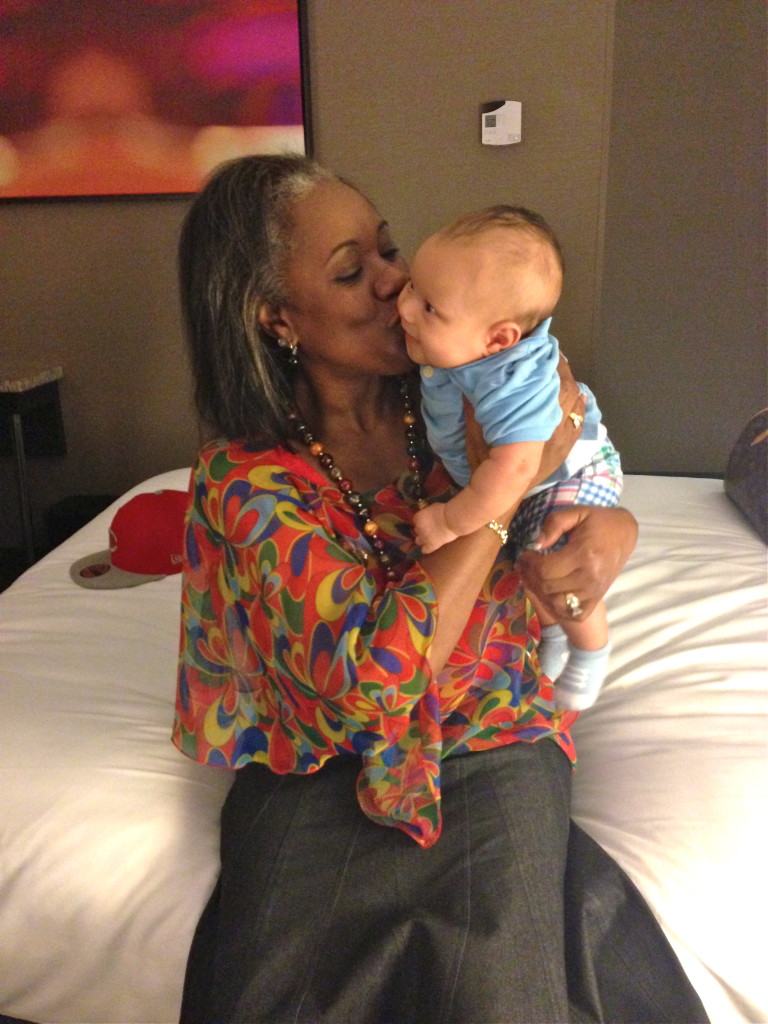 Stay tuned for Part two of my Blogalicious recap. I'll reveal how one hotel patron insulted Baby O. Some people have no filter whatsoever.