How I Knew I Met the One
Sometimes knowing you've met the one isn't always clear. At least it wasn't like that for me. Here's how I came to my senses. This is the 15 installment of my project,
"30 Things I want my kids to know about me."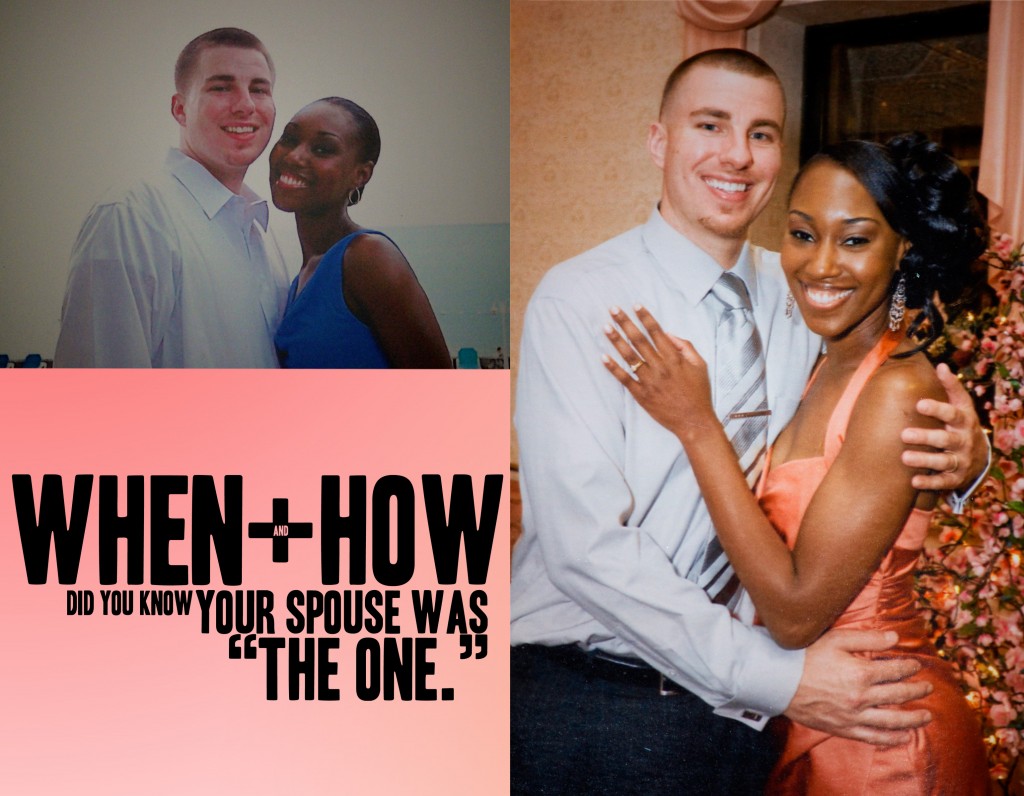 [caption id="attachment_1552" align="aligncenter" width="614"]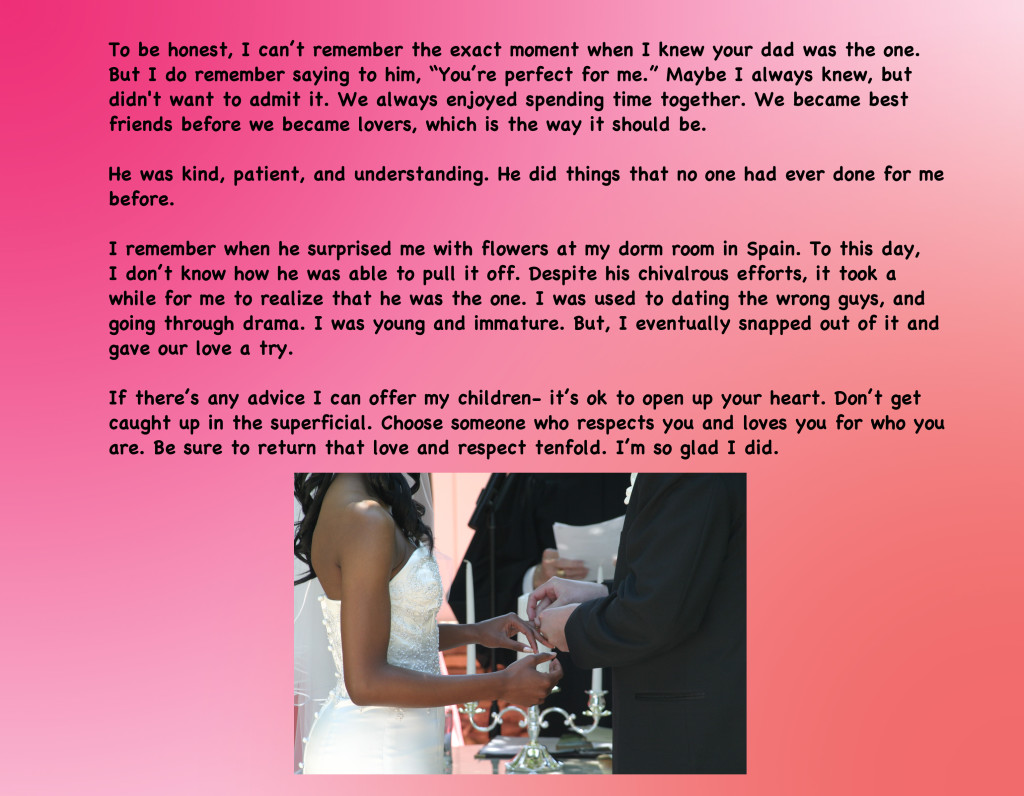 When and how you know you've met the one[/caption] To be honest, I can't remember the exact moment when I knew your dad was the one. But I do remember saying to him, "You're perfect for me." Maybe I always knew, but didn't want to admit it. We always enjoyed spending time together. We became best friends before we became lovers, which is the way it should be. He was kind, patient, and understanding. He did things that no one had ever done for me before. I remember when he surprised me with flowers at my dorm room in Spain. To this day, I don't know how he was able to pull it off. Despite his chivalrous efforts, it took a while for me to realize that he was the one. I was used to dating the wrong guys, and going through drama. I was young and immature. But, I eventually snapped out of it and gave our love a try. If there's any advice I can offer my children- it's ok to open up your heart. Don't get caught up in the superficial. Choose someone who respects you and loves you for who you are. Be sure to return that love and respect tenfold. I'm so glad I did.
When did you know you met the one?