What My Husband Loves Most About Me
You may say I love you to each other everyday. But, do you ever think about why your spouse or significant other loves you so much? This is my 18th installment of my project,
"30 Things My Kids Should Know About Me."
Here's what my husband loves most about me.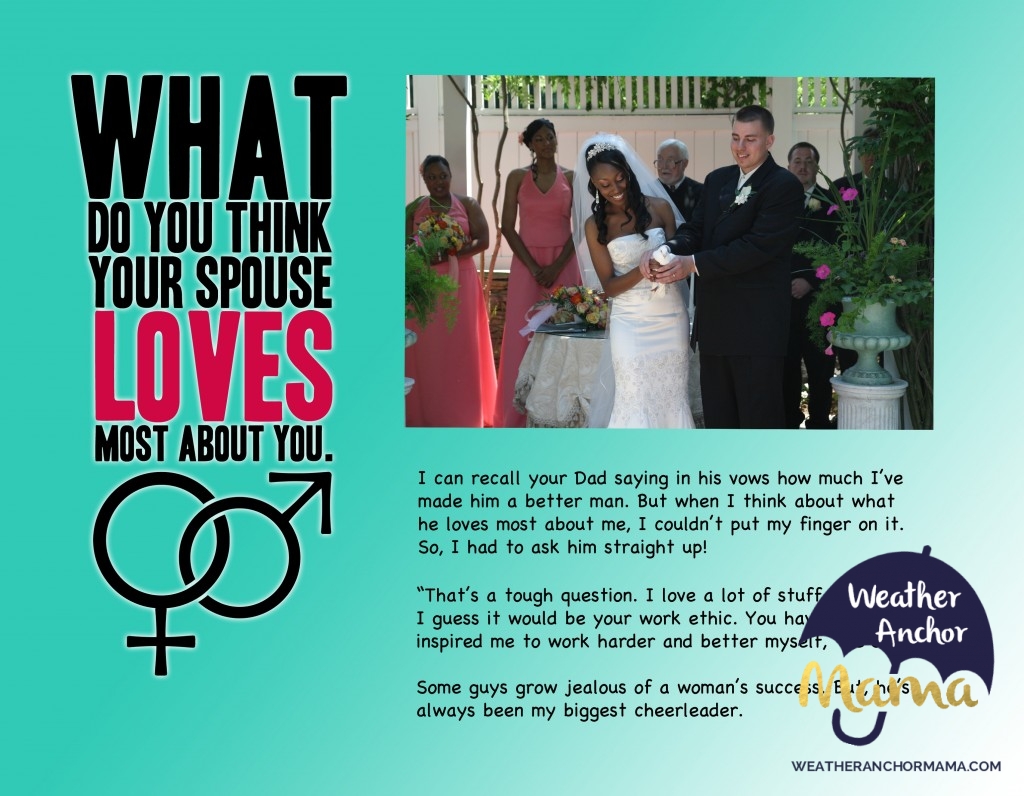 What does your spouse love most about you?